The 8 Best Online Corporate Games for 2023
Apr 05, 2022 | Guul Games
Team building activities are nothing new. For years, corporations have invested in them to build a company culture that attracts and retains top-tier talent.
But the pandemic of 2020 upended the workplace, and team members no longer saw their coworkers face-to-face every day. The gradual rise of remote work models suddenly became an overnight necessity to continue operating in a world where people had to stay home.
But now, how do you promote team building for a remote team? How do remote workers get to know each other? How do managers make the employees feel like they belong? There was a sudden shortage of employee engagement ideas.
Then, team-building games took the corporate world by storm as a go-to solution for keeping remote workers engaged and developing company culture among a remote workforce. Video calls have become a popular communication channel. These games offer a way to keep video meetings fun and light-hearted.
Here's a list of the top 8 online corporate games you can use to help keep your remote employees engaged through shared bonding, just like they used to do around the water cooler.
1. QuizBreaker
Don't you hate icebreaker activities where you each take a turn to tell the group an interesting fact about yourself? Usually, you don't hear most of the answers because you are trying to think of your response. The idea is good, but it misses the mark if it makes employees feel put on the spot and embarrassed to talk in front of their remote team members.
QuizBreaker solves the anxiety problems and gives you a fun way to learn about your teammates! It's a good method for employee recognition without putting a spotlight on anyone.
After creating an account, you will invite your remote team to answer various icebreaker questions. You can choose from over 100 fun questions on our list, or you can write your own.
Automated quizzes can be sent out to the team once they start answering ice breaker questions. The examinations will allow them to guess what responses were made by their teammates. For example, "Joy or Karen - which one said their favorite TV series is Friends?"
You can unlock new points, badges, and levels through each game round. In addition, you can choose how often you want them sent out on your desired frequency, daily or weekly! The weekly leaderboard is perfect for those who love to compete and measure engagement over time.
2. Sherlock's Escape Room
Want to team up and get brain exercises? Sherlock's Escape Room offers an online game option for those who can't visit their Kentucky locations. Instead, you'll be able to play in one of their safe, interactive rooms filled with puzzles.
This is one of our favorite online corporate games because it helps employees feel the fun and reward in the challenge of working together. It gives team members an exciting memory to reinforce fun company culture.
A live actor will interact with your remote team while immersed inside the escape room. They will need your help to escape in a themed adventure. Examples of themes include The Bank Heist, Graveyard Escapade, or Cabin in the Woods! Can you help them escape before your 60-minute time limit runs out?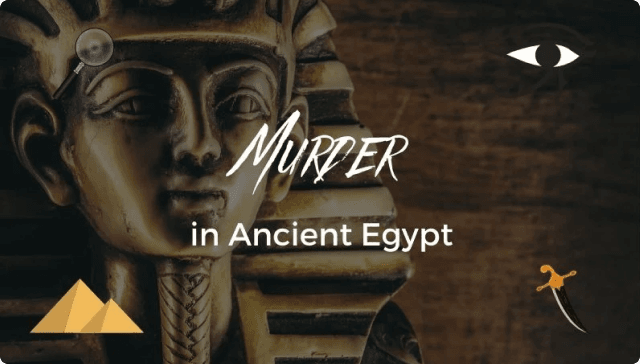 3. Virtual Murder Mystery
Mystery and murder have always been popular subjects in literature, but what happens when you bring those same elements together? You get an experience like no other!
Murder in Ancient Egypt draws inspiration from history to create a new kind of interactive event. Attendees become detectives who must solve clues while figuring out how one early Egyptian met his end at another person's hands (or knives) across centuries ago.
After the program concludes, the host reveals the actual-world outcome of the plot.
This game is another one of the more innovative employee engagement ideas. Instead of boring video meetings, this will give your remote team a reason to look forward to video conferencing. Don't be surprised if they begin regularly checking to see when this might be offered again.
4. Coworker Feud
Coworker Feud is a favorite among the online corporate games because groups can team up, like on the popular game show Family Feud!
Split your group of remote workers into teams to suggest the most popular answer to the questions posed. For instance, for a question like "What is an employee's worst nightmare?" they might say "Team Meetings."
Each game comes with the needed digital materials, a buzzer, a video conferencing link, and an invitation for participants.
5. Lunch and Learn
Invite your team to a webinar where they can learn a new skill! Lunch and learn sessions are more casual team meetings held over video calls. The employees eat their lunch while viewing, and the topic is usually an hour or less.
If your team has several different roles, this could be a great chance for everyone to learn a little about what their coworkers do. Or, you could all learn a totally new skill together from a guest presenter or take a virtual cooking class.
The idea is to pick something interesting and fun that can give your employees something to bond over and discuss when it's done.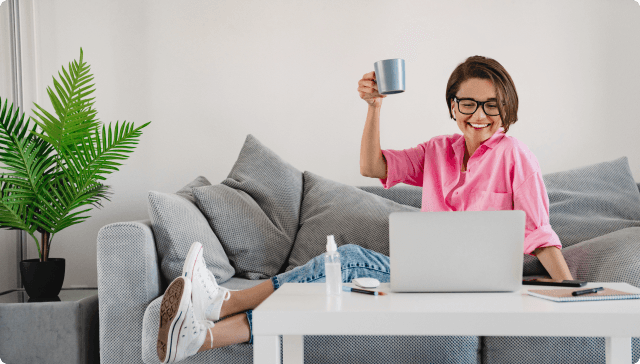 6. Lightning Scavenger Hunt Activities
Lightning Scavenger Hunts are online corporate games designed to be entertaining and brief. To do this activity with remote teams, set up a virtual meeting and start giving hints such as "cuddle your pet," "show a dictionary," or "get your favorite mug."
Each clue is worth one point, awarded to the first to show it on screen. You may also score in groups.
Do you want to make it more challenging? Ask employees to find something that is typically only found in an office, and see who has the resources to pull that item from thin air. A lot of employees feel surprisingly competitive when they sense a challenge.
7. Pancakes vs. Waffles
The game's goal is to spark a fun debate and reach a decision unanimously, which can benefit remote team-building exercises.
Start with the great debate: If pancakes or waffles were going to cease to exist, which would you choose? Once you decide on a survivor, someone will nominate a new contender. Pancakes or birthday cake?
Before long, the nominations will scale to existential questions. Kittens or hugs?
This is a good employee engagement idea for introverts because everyone has an opinion on the debate.
8. Virtual Coffee Breaks
Coffee breaks are often one-on-one or small group sessions for 15 to 30 minutes during the workday. These breaks are intended to help employees feel like they are developing friendships and create a sense of community among coworkers. It's almost as if they were chatting at the water cooler.
Or if you want to add a little game into it, play Coffee vs. Tea! You can send everyone samples of a unique blend of tea and another special blend of coffee. Have each participant prepare one of each drink for the meeting, and then discuss until you find a winner.
---
Boost your engagement and grow your culture in your workspace
Guul is free for up to 10 players. Feel free to sign up and try Guul's
fun team-building games today
PLAY NOW
Play online games with
coworkers in real-time
Free forever